Happy holidays everybody! Yesterday I though of checking on the blog's most popular recipes for 2015 and I was really surprised! Then, I said I should check the least popular and I was surprised once more. And that was it; I had to share it with you and have a laugh!
Quinoa & Ginger Granola Bars, the most popular recipe of the year, having a huge difference from the second one! Isn't it strange that it has no shares, at least through the blog's share buttons?
Oatmeal Cookies with Blueberries, one of my favorite cookie recipes!
Kollyva, a nutritious delish (an offering of boiled wheat that is blessed liturgically in connection with the Memorial Services in Church for the benefit of one's departed). This one is a big surprise! I know the recipe is faboulous, but, since it is associated with death and pain, I never thought it could be so succesfull!
Yogurt Cheese Balls (Labneh). No surprise here. Honestly I thought this recipe should rank higher, since it is very succesfull on Pinterest! I know you've really loved this one 😉
Dried Fruit Muffins (St. Fanourios Cake). Another Greek traditional recipe in a modern version. I realize that you really like "tweaked" traditional recipes. I will have it in mind, and post more often.
Homemade Cocoa Puffs. This one was a big success from day one, although I was not expecting it at first. It has a huge success on Pinterest, as well!
White Chocolate Mousse Torte, with no futher comments 😉
Sweet Chilli & Tomato Jam. You are so right about this one! I am obsessed with this recipe!
Blueberry Cheesecake, the most delicious light cheesecake! If you haven't try it yet, you should!
Dried Fig Jam. The experiment that went good and that is obvious from the number of shares. You make me very happy by choosing this recipe; it was the inspiration of the moment and I didn' t know the acceptance it would have.
My favorite Cheesy mice almost make it to the list, although it is a viral on Pinterest!
And now the 5 least popular recipes:
Cucumber Salad with Fresh Cilantro and Lime Juice. I'm not sure if it is the too much cucumber, or , the cilantro that concerns you, but I think you should give this salad a chance, especially those of you that are fans of spicy food. The cucumber – chile – lime juice combination is very tasteful!
Pear & Apple Compote with Dates. A really healthy dessert, without added sugar and fat, that gives you nothing but nutrients and energy and fills you for a long time.
Strawberry Jam with Chia Seeds. The easiest and quickest jam! This one was one the most popular recipes of 2014. This year… a disaster!
Onion & Anchovy Pizza and a Crust express. Another surprise! I admit I didn't expect to see this recipe on this list… Think that It is a traditional recipe of Nice, France. As for the dough, it is super easy and quick!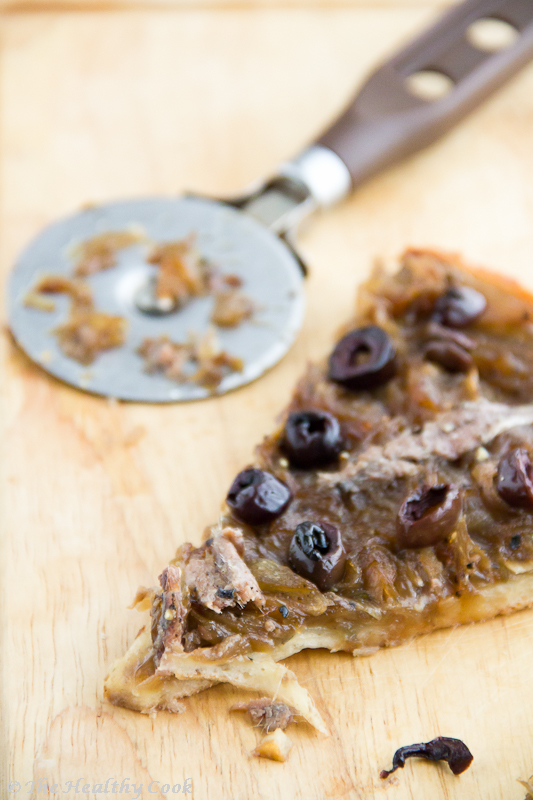 Baked Squash with Wild Mushrooms, Apple & Chestnuts. I should put the blame on me for having this recipe on this list… I am putting it in the "to do" list to cook it again and take some desent pictures of it. 😉
Well, that' s it! I made my recursion, realized my mistakes and your really good taste in recipes 😉 and I hope to better and more delicious recipes for the year to come!
But I need your help; tell me what recipes you would like to see on the blog in 2016?
What your favorite ingredients that inspire you to experiment and what' s your personal favorite blog' s recipe from 2015?